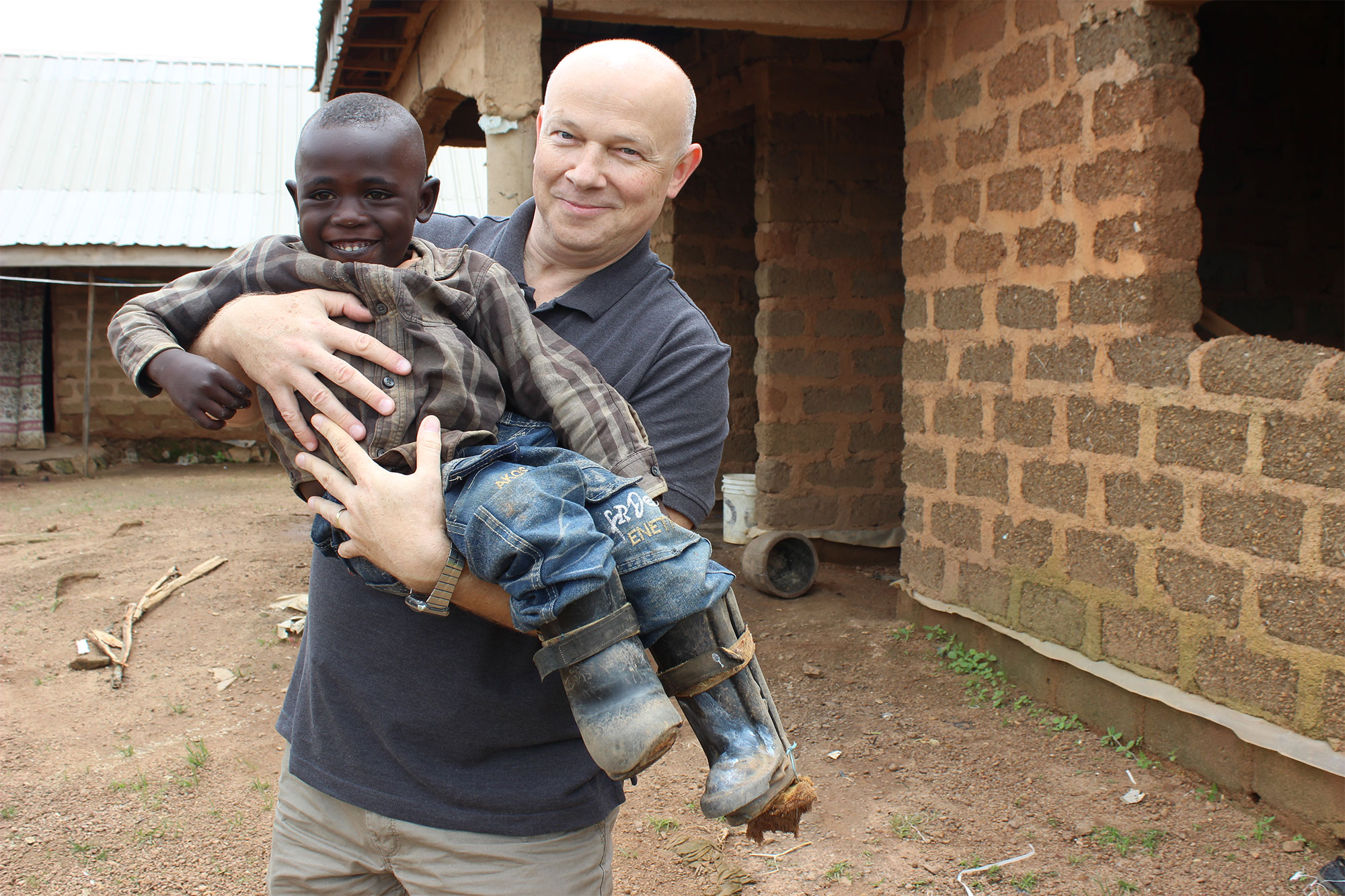 About Petr
In 2017, my story made international news. I had spent 445 days in a Sudanese prison for working with the underground Christian church, and I was finally being released. Imprisoned with ISIS: Faith in the Face of Evil tells that story.
After four days working in Sudan, I was heading home to celebrate Christmas with my wife and children in the Czech Republic. I had been helping persecuted Christians and pastors in Sudan on behalf of the organization I work for, The Voice of the Martyrs (VOM), and I was ready to go home. But the Sudanese government found out who I was and detained me as I was going through airport security.
I was eventually convicted of being a spy and traitor against the Sudanese government, and sentenced to life in prison.
Imprisoned with ISIS is the true story of how God gave me the strength, courage, and determination to survive and even thrive during my imprisonment, and how He has used it for His glory. I was nearly killed by my cellmates—members of ISIS—but during my 445 days in prison I was able to lead many fellow prisoners to Christ and show countless others the truth of the Gospel.
I am the son of a pastor who was persecuted in Communist Czechoslovakia. By virtue of my father's path and my childhood experiences, I was well equipped to join The Voice of the Martyrs (VOM) in 2002 to help persecuted Christians in hostile areas and restricted nations. Today, I serve as VOM's global ambassador, traveling around the world to tell my story and encourage believers to stand with our persecuted brothers and sisters in prayer and action.
About VOM
The Voice of the Martyrs is a nonprofit, interdenominational Christian missions organization dedicated to serving our persecuted family worldwide through practical and spiritual assistance and leading other members of the body of Christ into fellowship with them. VOM was founded in 1967 by Pastor Richard Wurmbrand, who was imprisoned for 14 years in Communist Romania for his faith in Christ; his wife, Sabina, was imprisoned for three years. In 1965 they were ransomed out of Romania, and soon thereafter they established the global network of missions of which VOM is a part. The Wurmbrands based these missions on Hebrews 13:3, which instructs us to "Remember the prisoners as if chained with them—those who are mistreated—since you yourselves are in the body also."
International Christian Association
A number of organizations around the world trace their roots to Richard and Sabina Wurmbrand's testimony and mission. These organizations continue the Wurmbrands' mission of standing with persecuted Christians and urging other Christians to join in fellowship with the persecuted. Each mission is autonomous, with its own independent leadership, staff and board of directors, but they cooperate through the International Christian Association (ICA).
While each country's mission has its own focus and management, through the ICA they share information and jointly fund international projects. Each office is funded through donations. There is no world headquarters or main office as each organization is an independent, self-supported entity.
If you live in one of the countries below, we encourage you to contact the office in your nation for more information about their work with persecuted Christians: